If there is one service that is in high demand at the moment, it is courier services! After all, the pandemic has meant that more people are shopping online than ever before and deliveries are at an all-time high! Of course, this was a trend that was already in motion. However, COVID-19 has simply accelerated it, and so it is a perfect time to get involved in the world of couriering if you are interested in doing so. But, how do you start your own courier business? Well, read on to discover some useful tips that can help you on your way.
Get your finances right –
The first thing that you need to do is make sure that you get your finances right. This is where a lot of people go wrong when it comes to starting their first business in general. It can be easy to underestimate the costs that are associated with starting your own company. It is important to sit down and work everything out. Look at what funding options you may be entitled to as well, as there are different grants available for small businesses at the moment and start-ups, which could be of benefit to you.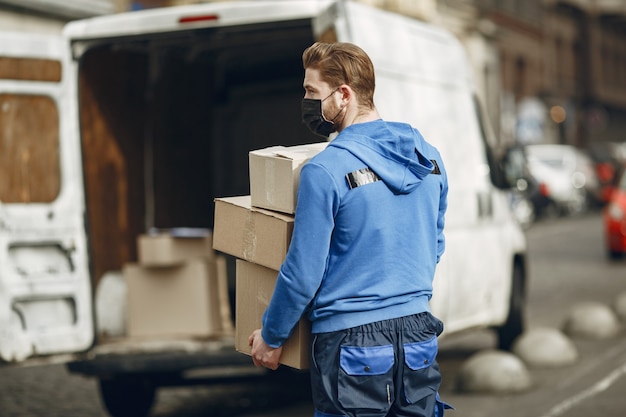 Partner up with a reputable logistics expert
Aside from this, you need to make sure you partner up with an experienced and reputable logistics expert, like Prestige Couriers. Choose a company that provides all of the services you may need, whether it is warehousing or something different. After all, companies like this will play a critical role in your logistics supply chain, and you cannot afford to select a company that is unreliable or inefficient. Decisions like this can make or break your start-up business.
Put together an expert marketing plan
The biggest problem that businesses have today is standing out in a crowded marketplace. After all, getting your voice heard as a start-up can be challenging. This is why you need to put together a master marketing plan. Think about what platforms your customers are going to be using, and then target those. For example, if you want to provide a service for other businesses, LinkedIn is a good place to start. You need to make sure you post consistently online to get the word out. Moreover, leverage the contacts you may already have in the industry to help you get up and running. 
So there you have it: an insight into the different things that you need to consider if you want to start your own courier business. We hope that the advice and tips that have been provided above will help you on your journey to starting your own business in this industry. From making sure that you partner with the right logistics providers to managing your finances effectively, there is a lot that needs to be considered. However, this is an industry that is certainly thriving at the moment, so by following the advice that has been provided above, you can give yourself a great chance of success.