Are you hosting an event in the near future? Need some event decoration ideas to get your creative juices flowing? Look no further, we have some killer event decoration ideas for you. You can choose from a variety of DIY or store-bought options. Whether it's a birthday party, wedding reception, baby shower, or another type of gathering these decorating tips will leave your guests with lasting memories.
In this blog post, we'll take a look at some different home decorating styles and how they each suit different types of events. Whether you are hosting a wedding or corporate event. One of the most important aspects that need to be carefully thought through is the decoration.
Decor can set the mood for your guests, entice them with your vision, and wow them with creativity. Decoration ideas will depend on what kind of party it is, but there are many ways in which you make an event stand out from others. Here are some great ideas.
Uplighting Hire Company offers a comprehensive range of lighting equipment.
Content to explore
1) Get Creative With Lighting Decorations
2) Decorate With Deco Mesh
3) Utilize Unique Furniture Pieces
4) Decorate With Decorative Columns
5) Hang Decorations
6) Decorate With Flowers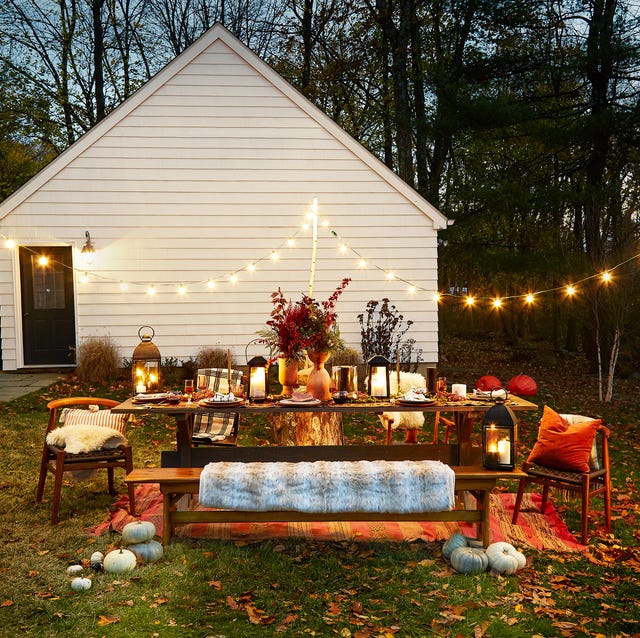 1) Get Creative With Lighting Decorations
Lighting decorations are what make your event come alive at night. It sets the mood for your evening and ambiance is everything when it comes to throwing a memorable party. Whether you want something simple like hanging lights or extravagant chandeliers suspended from ceilings, lighting with color adds a new dimension to your event.
It would be best if you could keep the lighting consistent with the theme of your party. After all, if you are hosting a black-tie formal event, going for something too edgy or fun could seem inappropriate. This is also the case for daytime events as well, if it's bright and cheerful don't go out of your way to set up something dark and moody.
2) Decorate With Deco Mesh
Deco mesh is a great item that can quickly transform any surface into a gorgeous focal point. Deco mesh comes in many different colors and styles from sheer to metallic so you will have no problem finding one that fits your event decorating needs.
For example, sheer deco mesh can be used as a drape-like fabric behind your head table or sweetheart table. It can also be wrapped around columns to create a soft, romantic look or even used as a garland to hang on your walls or across the front of your stage.
3) Utilize Unique Furniture Pieces
When it comes to the modern furniture store, think outside the box. You don't have to stick with traditional tables and chairs. Use unique pieces that will add interest and intrigue to your event. For example, why not use a bar instead of a regular table for your desserts?
Or how about using a large tree stump as a coffee table? If you're feeling really adventurous, you could even rent some over-the-top furniture pieces like vintage carousels or Ferris wheels.
If you are on a budget, you can still look for a table and chair rental that is still a perfect match for the theme of your event.
4) Decorate With Decorative Columns
Decorative columns are an easy way to create a pop of color and texture to any backdrop, especially walls. Decorative columns will add depth and dimension without being too distracting or taking away from your event decorating theme. You can use them as a photo op area for your guests by placing a seating chart on the back.
So, they can take their picture by their seat assignment. Or you could place a sign with "party favors" written on it in front of the column as people enter your party for an extra surprise element that they'll love.
5) Hang Decorations
From The Ceiling Just as you do with lighting decorations, you can use other items to suspend from the ceiling around your venue. Decorations that are fun and whimsical like balloons, garlands, or even stuffed animals can be hung from the ceiling at varying heights for an extra special touch to your event decorating.
6) Decorate With Flowers
Your florist is probably one of your best resources when it comes to flower decorations for your event. It's important to sometimes think outside the box though when using flowers in events. For example, only using them as table centerpieces limits their versatility and appeal.
You can use them in other parts of your decorating scheme by hanging them on walls or suspending them above head tables. They can also be fashioned into decorative wreaths around doors or even used as a runner down the aisle.
Conclusion
From color schemes to centerpieces, there are a number of ways you can decorate for your next event. We've provided some ideas that will help you create an environment that is not only beautiful but also memorable. If you're looking for some decorating inspiration, we've got plenty of ideas to inspire you. Unique prep, flowers, deco mesh, lightning, modern furniture are good options to consider for the party. We hope these decoration ideas will help guide you in planning the perfect event.